Myanmar Development Foundation had implemented online tools and mechanism utilizing technologies to effectively manage the funds, and to able to directly allocate it to the people of Myanmar.
Your donation can make a difference for the lives of people in Myanmar.
---
Make a one-time donation through PayPal
Note: you will technically be donating to the PayPal Charitable Giving Fund which then remits the donations to Myanmar Development Foundation on a monthly basis without charging any processing fees. PayPal Charitable Giving Fund is a 501(c)(3) non-profit organization (Federal Tax ID: 45-0931286). You will not receive a donation acknowledgment or receipt from Myanmar Development Foundation. Instead, you should keep your donation acknowledgment from PayPal Charitable Giving Fund for tax purposes.
If you would like to send PayPal funds directly to Myanmar Development Foundation, you can log into your PayPal account and send funds directly to the following email address: myanmardevelopmentfoundation@gmail.com.
---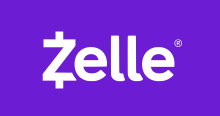 If you want to donate using Zelle, please donate to "donate@myanmardf.org" with absolutely free of charges.
Donation made from our Facebook page at https://www.facebook.com/myanmardf is absolutely free too.
---
If you want to write a check, please write payable to "Myanmar Development Foundation" and mail to the address below
Myanmar Development Foundation
49-05 Douglaston Pkwy
Flushing, NY 11362
U.S.A
---
For Credit/Debit Card donation, please use "Make Donation" button below.
Myanmar Development Foundation

Card processing fees applied by Stripe
2.2% + 30¢ for non-AmEx transactions
3.5% for AmEx transactions